Baltimore Metro REACT is a volunteer, not for profit, 501 c-3 tax exempt organization

Designed & Maintained by
Illusion Branders















Member Login
2004 Columbia Triathlon

Event Date: May 23, 2003

Event Start: 6:00am

Event End: Around 12:00pm

Location: Centennial Park, Columbia, Maryland

Event Operations: Run Course Marshall

Event Report

Our team assisted with the Columbia Triathlon for a second year in a row. Our team members assited in keeping the participants on the course and reported any problems that came up. Luckily, everyone was safe and the event was another success! Our team operated on GMRS simplex.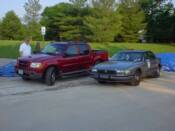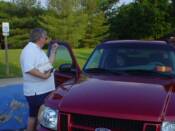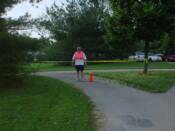 Unit 643 with his and 687's vehicle near the first section of the run course.

Unit 643 discussing the course with 621 and 687 (behind camera).

Units 650 and 615 now discussing how beautiful the weather is.